February 12, 2013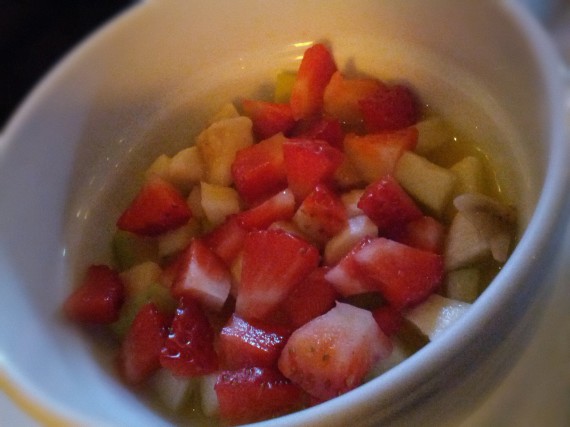 One of the best things about my Morocco trip was the breakfast my husband and I enjoyed every morning. Of course, it was the posh riad breakfast, and probably not indicative of the everyday person's breakfast in Morocco, but it was lovely. Breakfast started most mornings with a fruit salad and yogurt, with coffee and hot milk also brought along in separate carafes and a glass of fresh squeeze orange juice. The sugar cubes were shaped like bees and hearts, which spoke to my whimsical side. The fruit salad is something I will have to try recreating. It consisted of strawberries, apples, and bananas, which were all covered in sweet, sweet Moroccan orange juice. When we get back to the States I definitely plan on starting my own batch of yogurt culture again as well, because the homemade yogurt is so much more mild than what can be found at the store (yes, even better than my beloved Fage).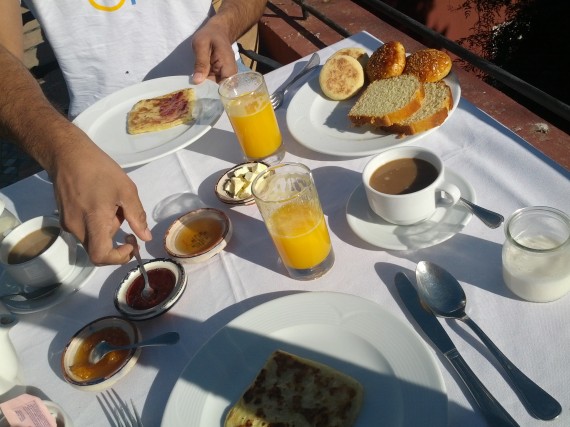 Next up was my favorite part, and it usually came quickly behind the fruit salad. A plate of various breads and pancakes, served with, again, the sweetest orange marmalade I've ever tasted, the most concentrated strawberry jam, fresh-from-the-bees honey, and butter. I know this summer I will have to add my semolina yeast pancakes to this blog, as they are one of my Moroccan favorites. Maybe by then I'll also figure out what the little sesame buns are that were served, and dig up a light pound cake recipe for a Moroccan-themed brunch with friends.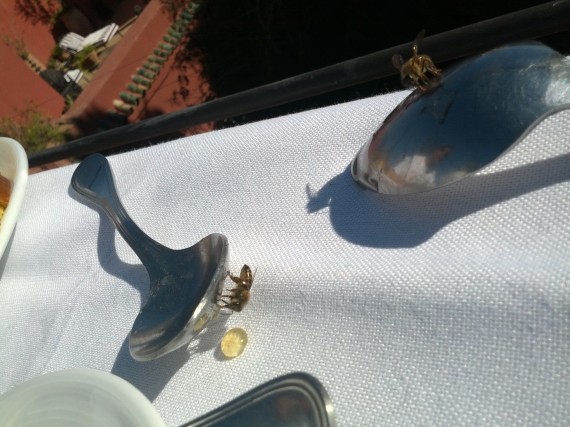 When I say the honey was fresh, I'm assuming it came from these bees, because they certainly seemed to want their honey back. They dunked themselves in the honey so much they had trouble flying.
I never captured a picture of the finale, which consisted of eggs, fried, poached, or scrambled with bits of cilantro, grilled tomato, and toast. This was the part of the meal that put you over-the-top full.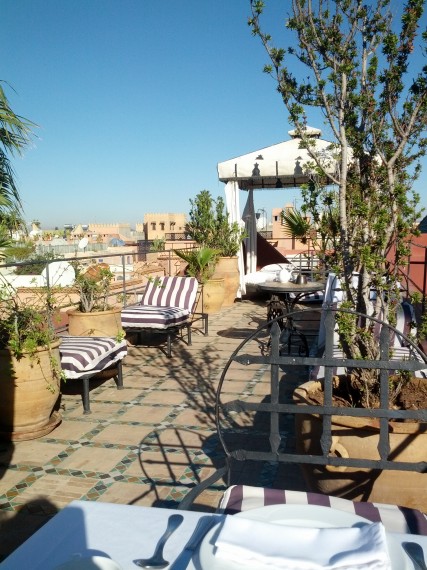 Of course, probably the best part of all of this was enjoying the sunshine while dining al fresco on the terrace, overlooking the rooftops of Marrakech and enjoying the views of the Atlas Mountains in the distance. While my brunch can't be on the terrace, I'm certain I can do a wonderful al fresco meal in our backyard once it warms up.