September 26, 2010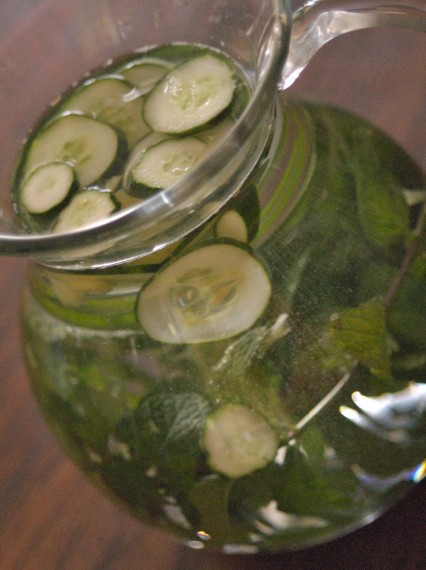 One of my favorite weekend or weeknight activities is to plop down in front of the TV, find a classic movie on Netflix, and give myself a pedicure. Most of the time I do this with a bottle of rose or bubbly, but today I was feeling… healthy (must've been that whole wheat zucchini bread I made, never mind the 4 cups of sugar in it). So I decided to make a batch of flavored water.
This is great not only for spa days, but also for afternoon get-togethers when you need to beat the heat.
Spaaaahhh Water
Place 3 to 4 sprigs of mint, 1 sliced cucumber, and a few slices of ginger into a pitcher (glass is great, because it will look so pretty). Fill the pitcher with water, and let sit for an hour or so for the flavors to penetrate the water. Serve, with ice if preferred.