September 9, 2011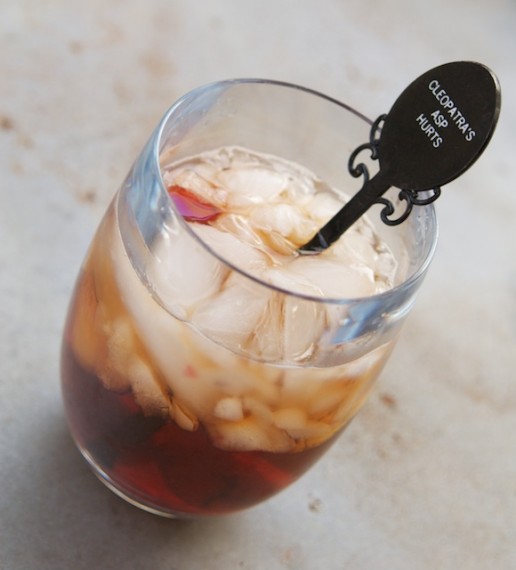 Earlier this week I suggested the perfect drink to go with the Grilled Chicken Wings was a Manhattan. It's not often that I suggest a cocktail pair with food, as I generally prefer my cocktails to be a before- or after-dinner drink. However, the first time I made the chicken wings, I happened to be drinking a Manhattan, and this yummy pairing was born.
Brown drinks aren't my typical summer sippers, but when I made a batch of brandied cherries a while back, I started searching for cocktails to use them in. I didn't have to look far, because once I had this drink, I was hooked. My cherries disappeared in no time.
Manhattan
adapted from bonappetit.com
Makes 1 drink
2 dashes angostura bitters
1 ounce sweet vermouth
2 1/2 ounces rye whiskey (I used Bulleit Rye)
3 brandied cherries + extra juice
Add bitters, vermouth, and bourbon to an old-fashioned glass. Add one cherry, and crush it against the side of the glass with a spoon. Fill the glass with ice. Add the other two cherries and a few spoon-fulls of juice from the brandied cherries. Stir.