June 28, 2013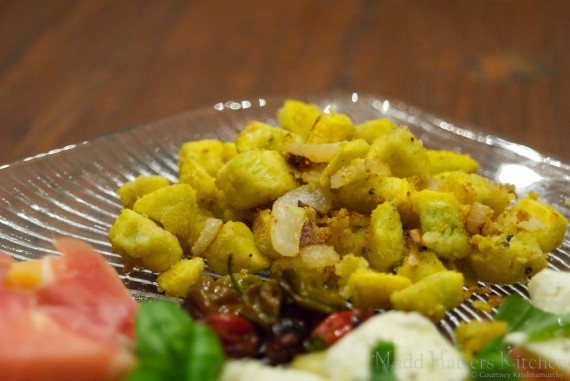 Fried squash is one of those dishes that takes me back to my childhood. I can remember both my mom and great grandmother making fried squash, carefully flipping over each circular slice in the pan, getting an even golden brown on each piece. Back then, it was the only way I would eat squash — probably because it was the only way I had known squash! Fast forward a few years, and we've simplified the recipe a bit so you don't have to tend it so closely.
You'll need: squash, onions, cornmeal, a pan to fry it all up in, a ziploc bag, a microwave safe bowl, oil, salt, and pepper.
To start, cube the squash and place it in the microwave safe bowl. Microwave for 1 to 2 minutes – just until the squash starts to become soft and release some moisture. This moisture is going to help your cornmeal stick, and precooking it a bit means less time in the oil on the stovetop.
Let the squash cool a bit and get the oil into the frying pan over a medium heat. Slice up or dice up the onion and place it in the oil to soften.
Place the squash into the ziploc bag and salt and pepper it, mixing thoroughly. Next, add the cornmeal, seal the bag, and coat your squash. Shake, shake, shake that bag! That's the fun part!
Once your onions have begun to soften, open the ziploc bag and pull out the squash, shaking off the excess cornmeal. Add squash to frying pan, and cook until golden brown, stirring the squash around occasionally, but not too often. You want it to sit long enough to develop that crispy crust.
Eat almost immediately and be transported to the South and my childhood!