September 23, 2013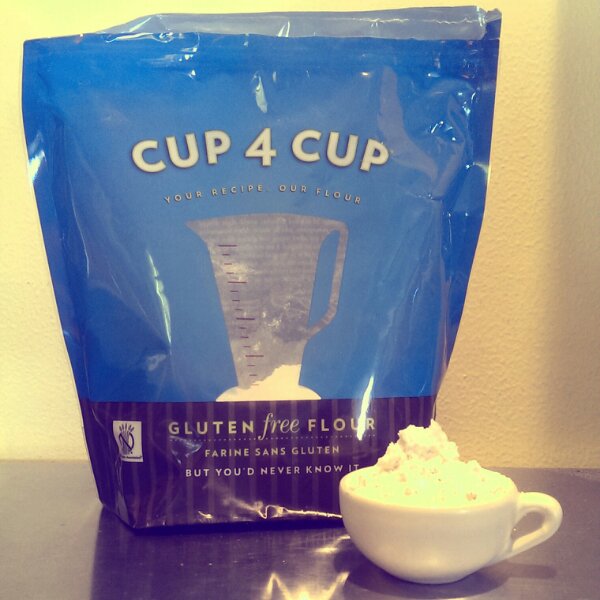 Over the past few months you may have noticed on the Daily Nosh that I've been talking a lot about gluten – whether it be a gluten-free alternative to an older recipe, or a reintroduction of something to my diet with gluten. At the beginning of the year I experienced many bouts of food poisoning while staying in the UK and with that came a host of unexpected side effects including vertigo and numb extremities. Needless to say, it freaked me out a bit. So when it was suggested that my body may not be able to process the gluten due to the food poisonings, I resolved to go gluten free for a couple of months while I tried my best to rebuild the flora in my gut (because, really, I couldn't imagine not having any gluten for two months, let alone the rest of my life).
One thing I was sure of, though, was that I did not want to go out and find a plethora of gluten-free products to replace my gluten-filled products. First and foremost, I know what wonderful bread and homemade pasta tastes like, and I know gluten-free is never going to match that. Secondly, my husband said he would go gluten-free with me, and many of the gluten-free products out there contain chickpea flour, which he's severely allergic to. So for the most part I focused on adding more vegetables to my diet, but I did keep a couple of gluten-free alternatives around to squash the cravings for my favored pastas. One was a quinoa pasta, which, while it didn't soak up sauce the way traditional pasta does, and the texture was horrid leftover, it was quite tasty with my veggie spaghetti.
After two months, I began adding gluten back to my diet, and my husband did the same. Only while it was sitting okay with me, he realized he was doing a lot better without it in his diet. Uh oh! Suddenly mostly-gluten-free was looking more and more like a way of life in this household. So I decided to try Cup4Cup flour which I had seen earlier on in my gluten-free quest, but passed on since my 2 month hiatus was almost up.
Disclaimers here: No one gave me this flour to review. I headed out to my local Williams-Sonoma so I could pick up a single bag of this flour, instead of a case as it was being sold on Amazon. It isn't cheap. A three pound bag will set you back $20. But, for me, it had no chickpea flour (ingredients are cornstarch, white rice flour, brown rice flour, milk powder, tapioca flour, potato starch, xanthan gum), and the promise of using it as a cup-for-cup replacement for flour was intriguing. You can also find it by the bag on Chef's Catalog's website.
So what did I make first? Well, I decided to make a loaf of white bread. I know; there's no way that's turning out, right? Ding, ding, ding! You would be right. Something came out that sort of looked like bread, but it weighed as much as a bowling ball. Which was okay, because I really didn't think it was going to turn out like bread. If it had, though, I would have immediately been sold on the cup-for-cup claim.
For my next trial, I decided to tackle something a little simpler. Breading on chicken tenders. It worked out wonderfully. The rice flours helped the tenders turn out nice and crisp, which is exactly what I wanted since I planned on dousing them in buffalo sauce. Then I tried using it as a thickener in my beef and bean chili, which, no real surprise, since it contains cornstarch, also worked.
Finally, I decided to go back to a baked good and try the flour replacement again. This time, I used it in my brownie pie, which is a rather sacred recipe to me given the amount of them I've eaten over my many years on this earth. If something is off in this recipe, I can tell. I tried using wheat flour when I was first discovering it, and that did not work. However, I decided to give Cup4Cup a try since there's only a little flour in the recipe. I was surprised that it not only turned out well, but I think I like the texture better than with normal all-purpose flour.
Overall, I think Cup4Cup has found a place in my pantry. It's great for getting a crisp crust on fried foods, as a thickener, and occasionally as a 1-for-1 replacement for flour. As for my gluten-free diet, one thing I did learn after two months away from the gluten is that I didn't miss it as much as I thought I would. While I'm no longer gluten-free, I decided unless the bread or pasta in front of me is really top quality, I truly have no interest in eating it. I also realized for desserts, I really, really love baked goods. During the two months of gluten-free eating, I drastically cut out sugar inadvertently, just because I don't care for ice cream and chocolates the way I love cupcakes and pies. When I started trying these again, the sugar gave me a crazy rush, followed by an equally crazy headache. Gluten an issue? Not so much. Sugar? Unfortunately, yeah. At least now I know what tradeoff I'm making for my cupcakes, though!