November 15, 2011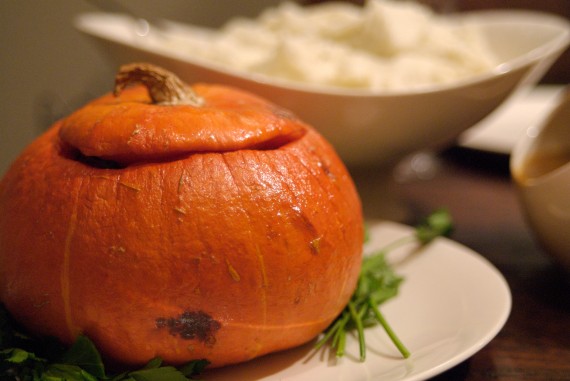 When the word "vegetarian" pops up in the context of someone coming to dinner, it can sometimes make this Southern girl's heart skip a beat.
"Whatever will I cook?" I think to myself.
Add that to Thanksgiving dinner, and the heart goes pitter-patter for more than a beat. I mean, I'm the person who puts giblets in the dressing and cooks brussels sprouts with bacon fat. Mashed potatoes are one of the few things meat isn't added to.
Then I stop, and I realize there are so many meals that I make without the addition of animal fat. I cook with copious amounts of olive oil these days, instead of butter. Hell-o, I even make gravies that don't start with meat, so making a Thanksgiving dinner that works for both the omnivores and herbivores in my life should be a breeze. But I don't want it to just work, I want it to be an extra-special meal for everyone coming to dinner. (more…)