October 4, 2012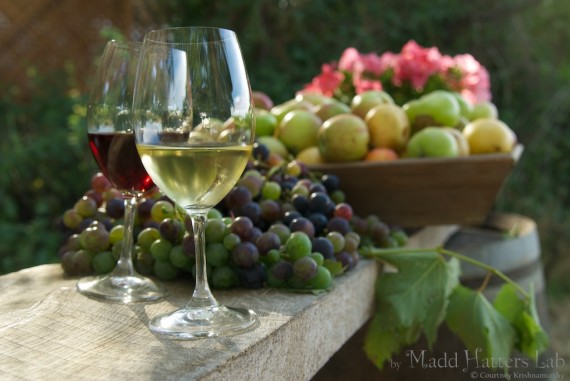 While we're experiencing the last bits of summer here in the Bay Area, fall has been flirting with us a bit. Harvest has started in wine country, the summer fruits and vegetables are having their last harrah! in my backyard, football is in full swing, and the temps are occasionally dropping. My mind has been teeming with all the wonderful cool-weather foods I want to make, so I thought I'd not only share my lineup, but give a little order to the running list in my head.
The Fall into Winter Food List
Fonduta with Walnut Bread: I recently found the perfect fondue pot, and I'm ready to put it to use! Plus there's just something fun about sitting around with your friends and family, dipping all sorts of items into melty, oozy, boozy cheese.
Chili: I've already made my first batch of vegetarian chili this week, and my beef & bean chili won't be far behind. Not only are these recipes full of flavor and spice, but they are very easy to make. Most days I have all the ingredients I need on hand, making these chilis easy to whip up on a whim.
German Sausages with Braised Cabbage and Apples: Oktoberfest may be in September in Germany, but around October when I walk into the grocery and smell the apples, this is one of the meals I must make. Served with an ice cold Spaten, I'm in heaven.
Apple Tarts: Speaking of apples, the other thing I have to make with flavorful apples are rustic apple tarts. This recipe from Martha Stewart has been one of my favorites.
Spaghetti with Mozzarella-Stuffed Meatballs: I could eat spaghetti for breakfast, lunch, and dinner for at least a month, maybe two, before I tired of it. This recipe for mozzarella-stuffed meatballs is out of this world, so good that I have a hard time keeping myself from scarfing the entire bowl (but, rest assured, I do restrain myself). Something about this dish always makes me want to have a movie night.
Mussels in Cream Sauce: My favorite preparation of mussels, which are at their best in the winter months. Serve with a hunk of French bread and a glass of champagne.
Baked Macaroni-n-Cheese with Broccoli: One of my favorite breweries here in the Bay Area has a Mac-n-Chicken dish that I love, and thus now identify with fall and football, since that's the main reason I spend time there. A few years ago I decided to make my own vegetarian version with broccoli, which marries so well with cheddar cheese. I dare say, my version is tastier (even without the meat! *gasp*). I have this with a 1554 by New Belgium on game day and pretend I'm there.
Soups: Pho, laksa, Italian vegetable soup, Caribbean soup, tom khaa… the list goes on and on. Make a huge pot of soup, and not only will you have a warm and filling dinner, but you'll have lunch too!
And now for a few things that haven't made it onto Madd Hatter's Kitchen yet, but will this season:
Chicken Cacciatore: Chicken, crimini mushrooms, tomato sauce, poured over a heaping pile of creamy polenta flavored with parmigiano reggiano. My favorite recipe is simple, but you would never guess that from the flavors.
Beef Bourguignon: A French classic, this recipe will take a bit of time, but maybe you can re-watch Julie & Julia while this marinates or cooks, so your mouth will be watering by the time it hits the plate. Oh, who am I kidding? Your mouth will be watering from smelling this cook.
Cajun Shepherd's Pie: A favorite of mine from Chef Paul Prudhomme's Louisiana Kitchen. Cajun meatloaf, topped with julienned squashes and carrots, covered in white pepper-laced mashed potatoes, and finished off with a Cajun beef sauce. Make a double batch, freeze single portions, and you can have happy tastebuds all winter long.
Seafood Filé Gumbo: Another favorite from Chef Paul Prudhomme's Louisiana Kitchen. I often forget how easy this recipe is, so I think it's high time I make it again just to prove it to myself.
Lasagna: Oh, what kind to make? My traditional sausage version? Maybe a butternut squash and sage lasagna. Or the classic Italian lasagne verdi alla Bolognese – layers of spinach pasta, bechamel, and bolognese sauce. The mind boggles!
So that's my list. What's your favorite cool-weather food?